Learn how to use the software
Discover all the amazing features and learn how to efficiently use the software.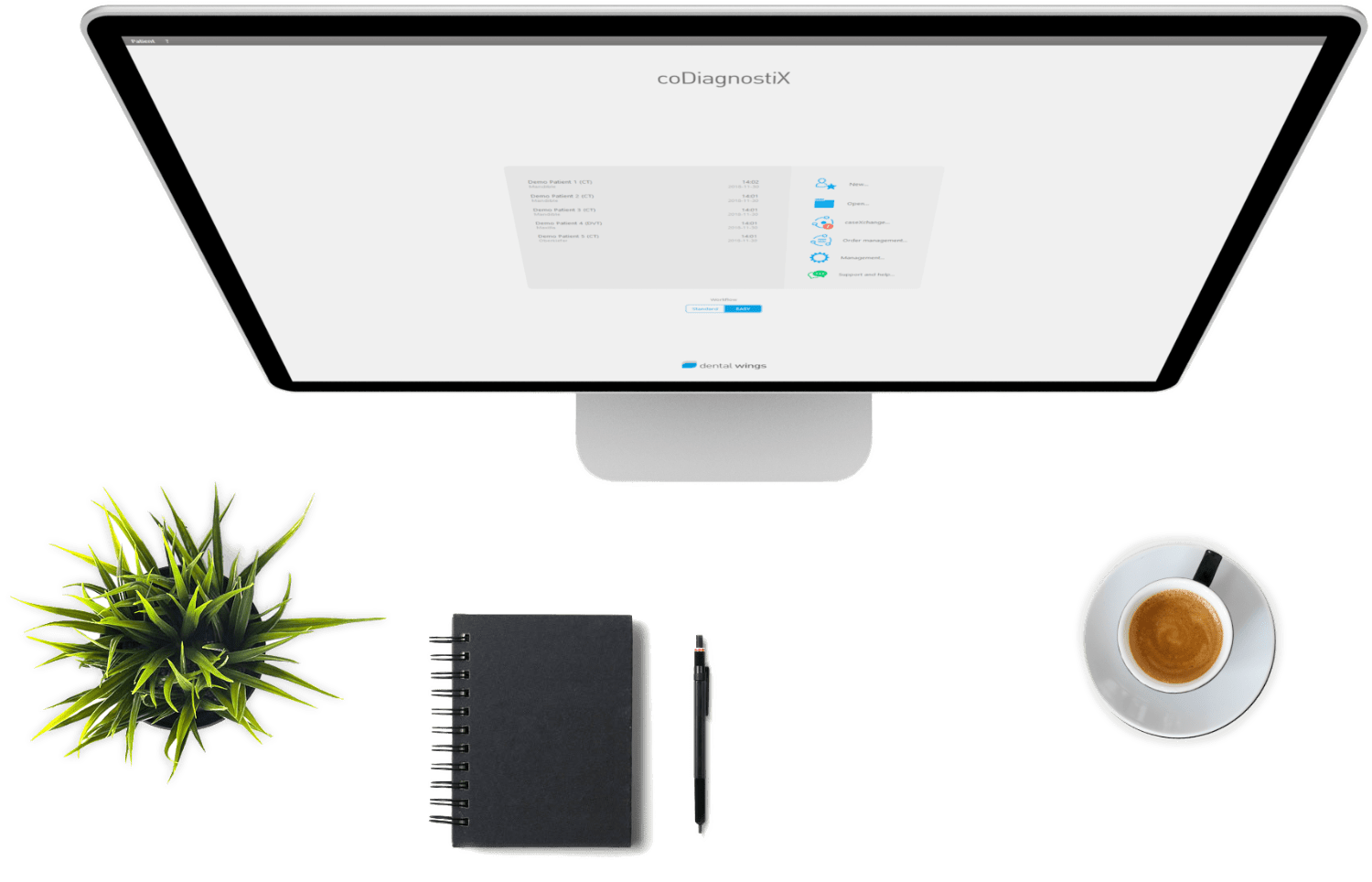 ---
Trainers with many years of experience in the dental field and with coDiagnostiX
®
.
Online training sessions with small training groups. Feel free to ask any questions that you may have throughout the session.
Participate using your PC, Mac, tablet or smart phone.
---
Join our training sessions
Please note that enrollment closes 24 hours prior to the course.
The online training sessions are open for all owners of a valid coDiagnostiX® license. The participation is covered with the license fee. No further costs will arise. Please click on the desired session(s) to continue.
---
coDiagnostiX Basic 1 Training
13:30 - 14:30 (UTC)
Language
English
Host
Patrizia Benirschke (Straumann Group)
coDiagnostiX Basisschulung
12:30 - 13:30 (UTC)
Language
German
Host
Patrizia Benirschke (Straumann Group)
coDiagnostiX Basic 1 Training
7:30 - 8:30 (UTC)
Language
English
Host
Patrizia Benirschke (Straumann Group)
coDiagnostiX Basisschulung
7:30 - 8:30 (UTC)
Language
German
Host
Patrizia Benirschke (Straumann Group)
coDiagnostiX Basic 1 Training
13:00 - 14:00 (UTC)
Language
English
Host
Patrizia Benirschke (Straumann Group)
coDiagnostiX Basisschulung
11:00 - 12:00 (UTC)
Language
German
Host
Patrizia Benirschke (Straumann Group)