Planning power at your fingertips
---
Our solution for:
0
+
years of market-proven quality
0
+
cases planned over 12 months
0
+
countries worldwide with access
Hear from our users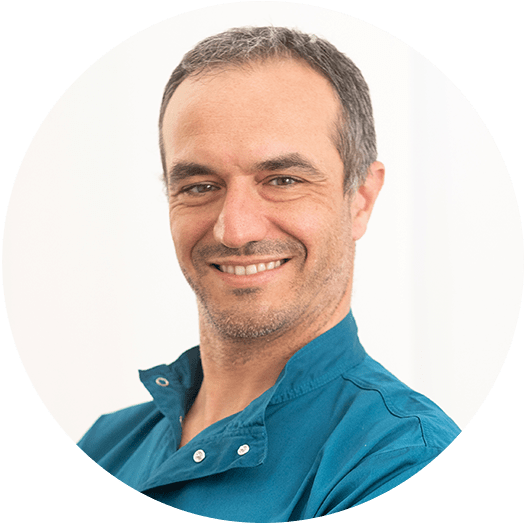 Dr. Stefano Storelli
Milan, Italy
In coDiagnostiX®, I can put all the data together - from the CT scan of the patient to the STL of the impression, which gives me the opportunity to study the patient in an overall situation and provide my patient with a better treatment planning.
Deliver high-quality aesthetic care with digital treatment planning
In our fast and dynamic world, patients deserve high-quality and aesthetic care with minimal visits. Digital treatment planning is becoming the new standard to help clinicians meet these growing demands, while improving patient engagement. coDiagnostiX®, our state-of-the-art dental treatment planning software, will support you on this journey.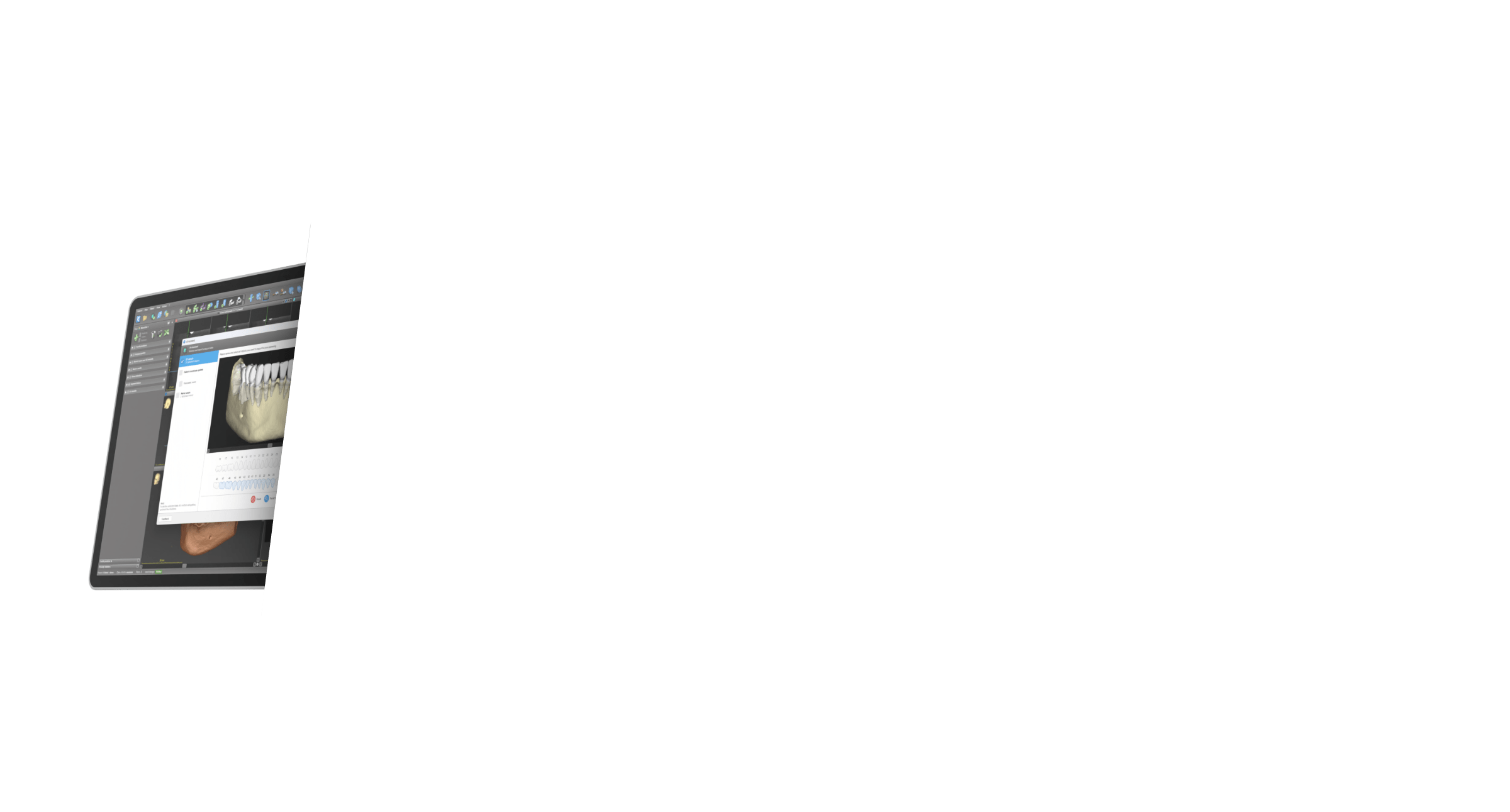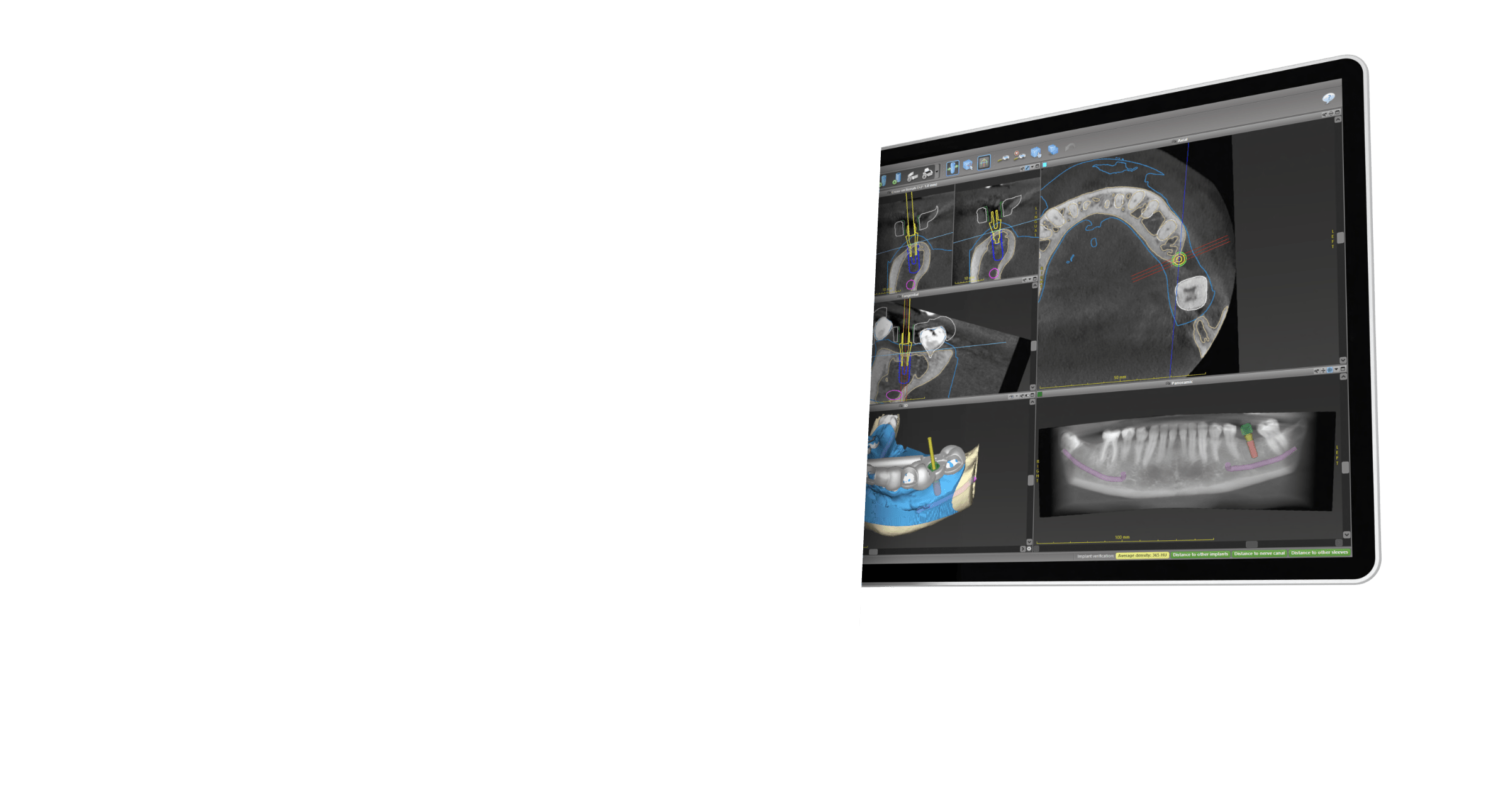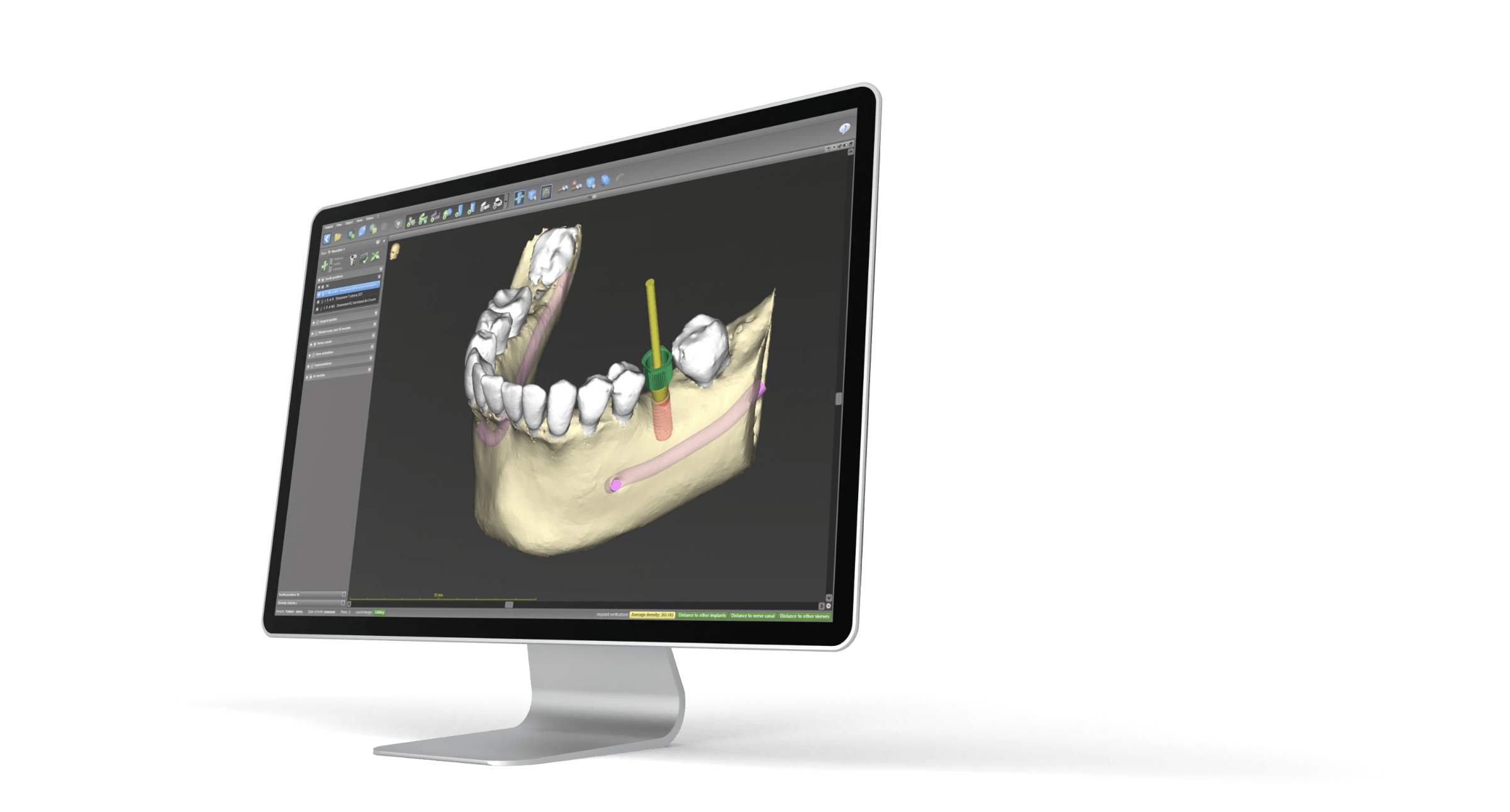 Give your patients a reason to smile
Predictable
outcomes
Protect critical anatomical structures and ensure predictable outcomes for your patients through high-quality digital treatment planning and guided procedures.
Reduced
treatment time
coDiagnostiX® makes the most out of immediate procedures, allowing for faster time to teeth and less appointments for your patients.
Enhanced
patient experience
Satisfy your patients' growing demands for better aesthetic results and stressless treatment with prosthetically driven planning and minimal invasive protocols.
Guided procedures
Achieve predictable outcomes even with complex cases through prosthetically driven planning and the design of highly precise surgical guides.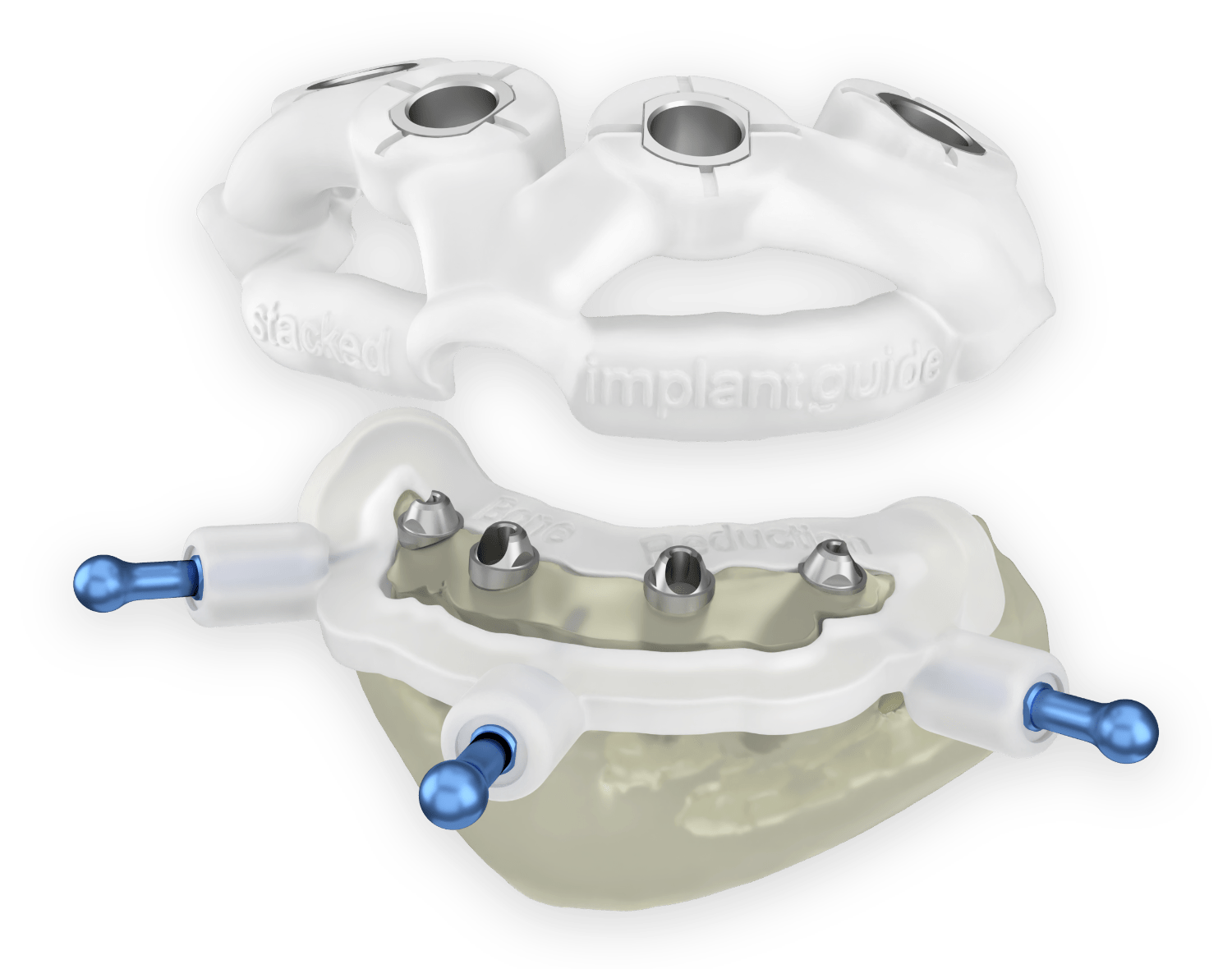 Time-saving guide design wizard.
Tooth, gingiva, bone or pin support, plus combined variants available.
Palatal support, lateral fixation or even stacked solutions possible to facilitate edentulous cases.
For even greater flexibility, guides can be produced chairside, by a local lab, or through centralized service providers.
Experience the difference
Plan any implant system registered in your country. With the integrated and validated library, elements from most of the major manufacturers are easily at hand.
Peace of mind
Plan your treatment upfront with coDiagnostiX® and work with highly precise surgical guides, reducing stress during surgery.
Less chair time
Save time and increase your efficiency by facilitating immediate procedures and shorter surgery times, enabled by guided protocols.
Powerful visualization
Make better treatment decisions with the support of a detailed visualization of the patient case and easily accessible anatomical data.
Improved patient engagement
Discuss and explain the planned treatment to your patient showing a visualization of the treatment plan.
Seamless collaboration
Improve the aesthetic outcome by sharing and discussing the treatment plan with your referring clinician, peers or your laboratory.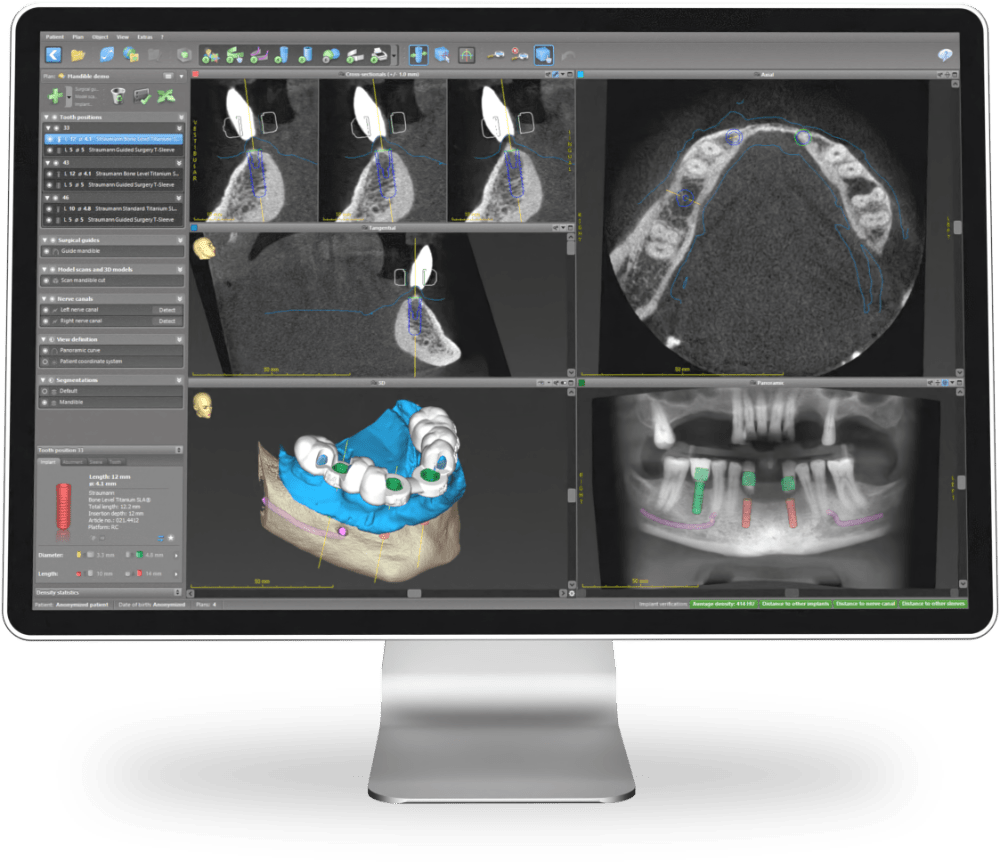 Connectivity
coDiagnostiX® smartly adapts to your individual needs supporting both inhouse and outsourced procedures letting you choose your favorite approach.
In-house workflow
Have the full control over all the work steps, from data import through to treatment planning, guide design and guide production. Ideal for tech-savvy users and specialists with a high number of cases.
Outsourced workflow
Benefit from a seamless connection to your partner lab or access to Straumann trusted services and the flexibility to outsource whenever you need and what you need – from single cases and selected tasks up to full service provision.
Try Demo