Get the demo version
Bring the power of treatment planning to your workplace.
The use of the demo version for clinical purposes is not permitted.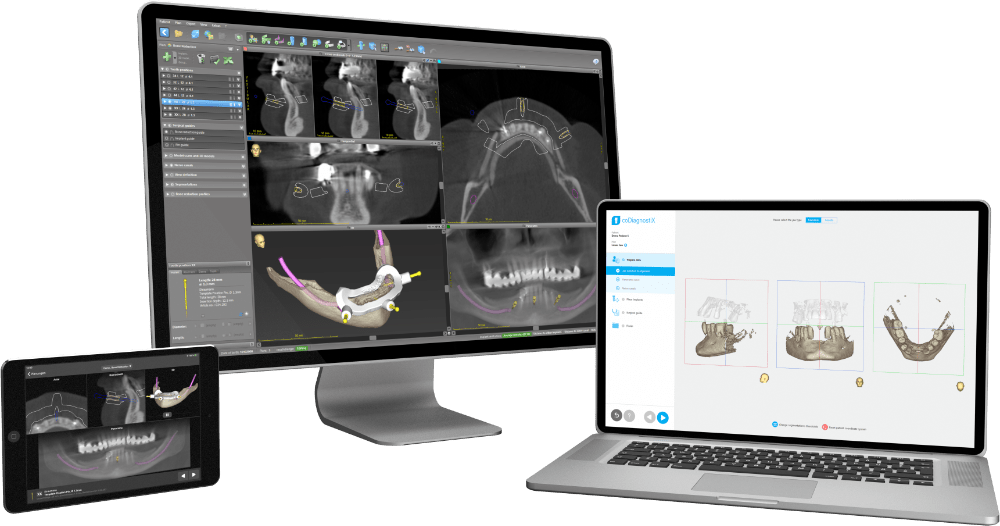 ---
coDiagnostiX® is a powerful and user-friendly dental treatment planning software, now supported by a powerful AI Assistant. With coDiagnostiX®, dentists can plan surgeries with ease and confidence, to reach safe and predictable outcomes, while labs can offer treatment planning and production services to their clinicians.
Predictable
Easy
Efficient
AI-enabled
Productive
Collaborative
Download the demo version and test with up to 3 own cases.
To use the demo version of coDiagnostiX®, we need your registration details first. Please complete the form below and click "Next" to proceed.